Planning on buying or selling a home in Fort Worth, TX or anywhere else in the greater Dallas Fort Worth Metroplex area? The best thing you can do is hire a qualified, professional discount agent in Fort Worth, TX. And, for a proven track record of success, your best choice is none other than DFW 1% Listings!
Comprehensive Sales Assistance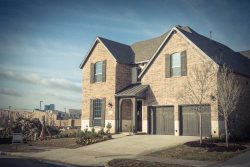 DFW 1% Listings is ready, willing and able to assist you with selling your home. Our agents in Fort Worth, TX will advise and assist you in pricing your home, even giving you pointers on preparing your home to sell. Our services even include taking professional photos and creating virtual tour of your abode.
Once it's ready for sale, your home will be listed on the Multiple Listing Services (MLS) system and marketed on several popular websites, such as Realtor.com, Zillow and Trulia. Using these resources is how we're able to sell your home for a better price, while still maintaining just a 1% listing fee. There's never a reason to pay more!
Our Focus is on You
The best thing about working with a low-commission agent in Fort Worth, TX is that your needs always come first. While other real estate agents are focused on their commission, we're focused on helping you get the most out of your equity. Our 1% fee never changes, so we're motivated to make sure we're delivering superior service and results first and foremost.
We're here to help you through the entire selling process, answering your questions and paying close attention to your needs. We work hard to understand the unique selling points of your home, then leverage them into the best market price in a pool of eager buyers. Our track record for results speaks for itself: More buyers and more homes sold at peak market prices.
Sell Your Home with Confidence
Selling your home is one of the biggest financial transactions you'll ever make. Sell with confidence and get the most out of your equity! Contact DFW 1% Listings today to learn more about our 1% commissions approach to real estate listings and to speak with a veteran agent who's ready to start helping you. Contact us at 817-271-7993.