Welcome to a new way of handling real estate! DFW 1% Listings gives you all the services and benefits of a traditional real estate agent in Fort Worth, TX, without the inflated fees that come along with them. Instead, our 1% commission realtors take a different approach to real estate listings.
What is the 1% Approach?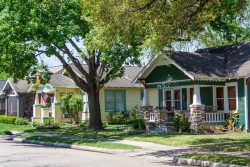 Our 1% approach is simple: You will only ever pay 1% to your agent to list your home, instead of the traditional 3%. We leverage a robust network of listings, veteran real estate practices and modern technologies to get your home out there and seen by people willing to pay the best price for it.
When you work with 1% commission real estate agents in Fort Worth, TX you'll receive the same service, care and attention as you would with other real estate agents—even better, in fact! Because we're not focused on profit margins or commissions, we'll serve you with excellence and, at the same time, leave more of your equity in your pocket.
How Do Our 1% Listing Fee Realtors Do It?
How are we able to maintain a low 1% fee, while still ensuring better-than-average selling prices for our clients' homes? It's simple! Our 1% commission realtors use a robust listing network, cutting-edge technologies and steadfast dedication to get your home out there. We don't use the "set it and forget it" approach that other agents might. Instead, our 1-percent commission realtors actively pursue opportunities to make your listing more appealing.
Using things like high-res pictures, virtual video tours and well-placed listing ads, our 1-percent commission real estate agents will attract serious buyers to your home. And, with more prospective buyers comes the potential for bidding that raises the overall selling price of your home.
Learn More About the 1% Approach
Ready to pay less and get more the next time you're buying or selling a home? Contact DFW 1% Listings today to learn more about our 1% approach and to consult directly with experienced 1% commission real estate agents who can help you sell your home quickly, for the best possible price. Contact us today at 817-271-7993.