Low-Fee Commission Real Estate Agents in Fort Worth, TX
Experience a whole new way of handling real estate! While most agents and brokers typically charge a 3% commission when helping you buy or sell a home, DFW 1% Listings will list your home for a 1% commission instead! Using better technology and leveraging our experience, we provide you with the same service as any other agent, without the cost. And, of course, we'll always represent you with integrity!
Lower Margins, Better Sales, Happier Homeowners
Having experienced low commission real estate agents in the Dallas Fort Worth (DFW) Metroplex on your side when you are buying or selling a home makes a big difference in how smoothly the transaction goes. More than just eliminating headaches, a great agent will act in your best interests! For buyers, it means finding the perfect home at the perfect price; for sellers, it's all about attracting serious buyers who are willing to pay.
At DFW 1% Listings, our low commission realtors bring our clients all the benefits of a capable real estate agency in Dallas Fort Worth (DFW) Metroplex and more! We don't just list your home and hope for the best. Instead, we use all available resources to market your listing to the widest possible audience. And, we only charge 1%–just a third of what other agents will charge! Not only do our low commission real estate agents help you keep more of your home's equity in your pocket, our fixed-rate fee means we're solely focused on promoting your home, undistracted by commissions or upselling tactics. We pride ourselves in providing you full disclosure throughout the entire transaction.
Choose Us when It Comes Time To List Or Buy A Home or Condo
When you make the decision to sell your home or move your family, do it with the help of DFW 1% Listings. We promise you'll get supreme peace of mind when working with low-fee commission real estate agents in Keller, TX and have total confidence when it comes time to make a transaction. Our track record of success and list of satisfied clients speaks for itself, but our low-fee commission realtors are always eager for an opportunity to introduce new clients to the many benefits of a flat-rate commission realtor.
Contact us today and learn more for yourself!
We serve buyers and sellers throughout Dallas Fort Worth (DFW) Metroplex, as well as the greater Dallas Fort Worth Metroplex and Alliance, TX areas.
We handle real estate transactions of all types, for both buyers and sellers. Choose Us when It Comes Time To List Or Buy A Home or Condo!
Our experience goes back decades! We have 15 years' experience as a Real Estate Broker, over 33 years experience in business and contract negotiations.
We're affiliated with the National Association of Realtors (NAR), the Texas Association of Realtors (TAR) and the Metrotex Association of Realtors (MAR).
Owner Katherine Hubbard has a Bachelor's Degree in Business Organization and a Master's Degree in Divinity.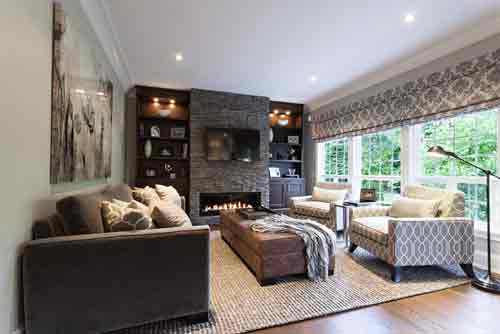 How We Do It?
I Want To Sell My Home and Buy A Home
This is where you will save thousands of dollars while you receive professional advice that has your best interest at heart. Your home will be marketed on several websites such as Realtor.com, Trulia, Zillow, and the like. It will be placed on the MLS system where it will be exposed to thousands of buyers. DFW 1% LISTINGS will hire a professional to take pictures and a virtual tour of your home, and you will receive the same care as any real estate agent will offer at a fraction of the cost. You will pay our real estate agent 1% instead of 3%. THERE IS NEVER A REASON TO PAY MORE!
I Want To Sell My Home
DFW 1% LISTINGS will be happy to serve you and assist you with selling your home. Our real estate consultant will advise you and will assist you in pricing your home, give you pointers on preparing your home to sell, and will have professional pictures and virtual tour taken of your home. Your home will be listed on the Multiple Listing Services (MLS) system and will be marketed on several websites, such as Realtor.com, Zillow, and Trulia. We will sell your home for 1 1/2%. THERE IS NEVER A REASON TO PAY MORE!
I Want To Buy A Home
If you are interested in buying a home, our low commission realtors are here to help you. You will receive "top-of-the-line" care and patience as you go through the process. You will receive a knowledgeable real estate consultant to help you make your decision as you pursue your dream home. No one will "sell you" or pressure you to make a decision. We understand this is a major decision for you and your family. Our desire is to give you the time you need. The seller generally pays the real estate commission when you purchase a home.
If You Are Building A Home
CONTACT DFW 1% LISTINGS TO RECEIVE OUR SPECIAL BUILDERS RATES WHEN BUILDING A NEW HOME!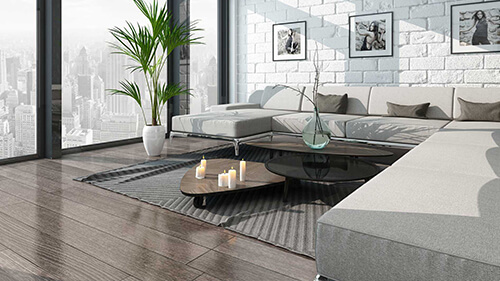 Marketing your home or condo will include:
Professional Photos
All major consumer sites such as Zillow, Trulia, Realtor.com
Social Media
Aerial Photos
Virtual Tours
Doll House Virtual Tour *Homes over $450k
Minimum list price is $3000
Experience the 1% Difference
Looking to buy a new home? Ready to sell yours?
Let DFW 1% Listings help you get the best deal, without the fees! Contact our low-fee commission realtors today and experience a higher caliber of real estate broker.
Alliance, TX
Argyle, TX
Bedford, TX
Colleyville, TX
Denton, TX
Euless, TX
Eagle Mountain Lake, TX
Flower Mound, TX
Fort Worth, TX
Frisco, TX
Grapevine, TX
Haslet, TX
Hurst, TX
Keller, TX
North Richland Hills, TX
Saginaw, TX
Southlake, TX
Roanoke, TX
Dallas County, TX
Collin County, TX